Location
Schwedt/Oder lies 80 km northeast of Berlin and is part of the Uckermark, the northernmost borough of the federal state of Brandenburg. The Oder River and the Hohensaaten-Friedrichsthaler-Wasserstraße Canal pass by, touching some parts of the city centre. Stettin (Szczecin), a Polish city with approx. 420,000 inhabitants, is about 50 km away. Schwedt has a frontier crossing point to Poland.
The geographical location of the town of Schwedt/Oder is based on the church spire of the catholic church, Mariä Himmelfahrt: 53° 03' 29" latitude north and
14° 17' 14" longitude east of Greenwich.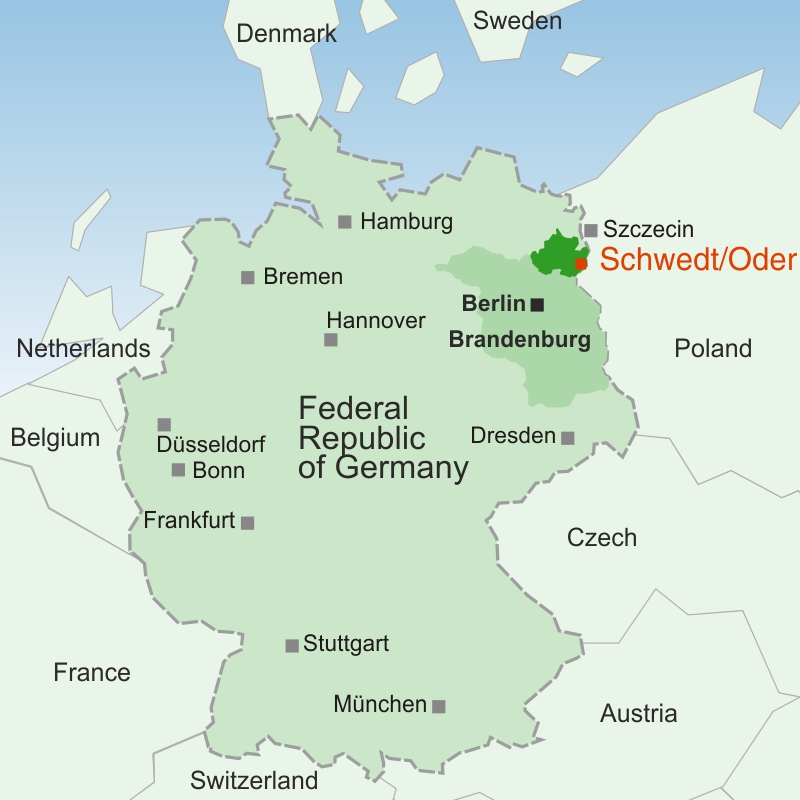 Internet:
Federal state of Brandenburg: www.brandenburg.de
Borough Uckermark: www.uckermark.de
Further articles