Industrial Estate "Berkholzer Allee"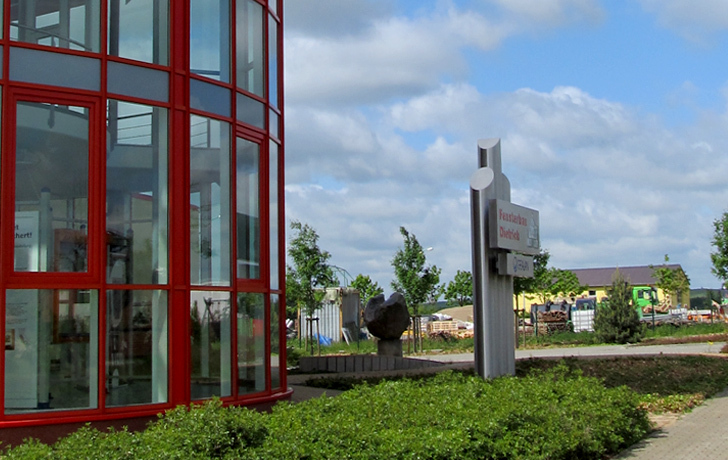 The commercial area "Berkholzer Allee" is located at the southern edge of Schwedt/Oder, in close vicinity to the residential area "Kastanienallee".
The lot size can be custom-tailored to the needs of the respective investor. Lot sizes of approx. 1,000 square metres up to one hectare are no problem at all. The area is suitable for small- and medium-size crafts enterprises and service providers as well as for manufacturers. Media such as water, sewage, gas, electric energy and telecommunication services are available.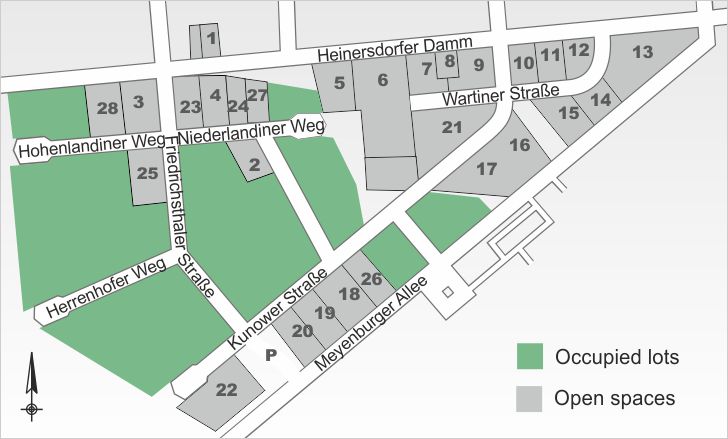 So far the following firms have established themselves in the area:
Ingenieurbüro Giard
Fensterbau Dietrich GmbH
Voigt Autoteile GmbH
Backhaus Cooperations GmbH EDV und Bürotechnik
G. Hohaus Maler- und Lackierbetrieb GmbH & Co. KG
Stadtwerke Schwedt GmbH
W. Raddatz Fachgroßhandel
GOTH Industrieelektronik GmbH
Rohrplan GmbH
Naturstein Jens Füllner
E. Voss Malermeister GmbH
Werbe-Pink Licht- und Neonreklame
Frank Schäpe Konditorei
Lüftungsservice LiebetrauGmbH
Werkzeughandel Wittmann
Private Land
Uckermärkischer Bildungsverbund gGmbH
Veranstaltungsservice Wiebeck
Lusche Seil- und Hebetechnik GmbH
WHS Wärmetechnik Handels- und Service-GmbH
Regiewerkstatt für Wohnungsbaugenossenschaft Schwedt eG
Falko Meiszies Dachdeckermeisterbetrieb
Grüner Flor GmbH
Elektroanlagen Rene Ewaldt
Blumen-Brendel
Zimmerei, Dachdeckerei Norbert Rescher
Fiebig Sicherheitssysteme GmbH
Schwerlast Projekt GmbH