Mineral oil processing industry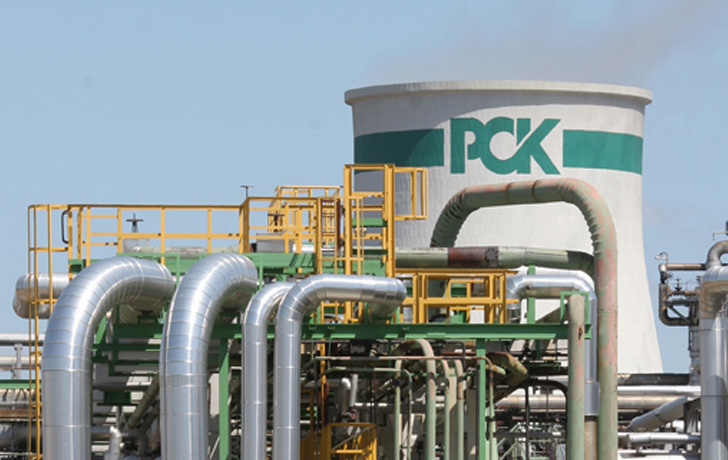 PCK Raffinerie GmbH
In 1991 the privatization of the oil processing and chemistry plant – developed in the 1960s up to the 1980s – resulted in the Petrochemie und Kraftstoffe AG. Per September 13, 1996, the transformation into the PCK Raffinerie took place. With a possible processing capacity of more than 10 million tonnes of mineral oil per year, the company is among the biggest refineries in Germany. The main products are liquid gas, Otto fuel, diesel fuel, jet fuel, fuel oils, road construction bitumen and sulphur. The petro-chemical plants produce fibrous raw materials, nitrogenous fertilizers and aromatics (chemical raw materials).
Today, the company is a competitive refinery with petro-chemical plants which meet all of the quality demands of the European market. All projects that have been realized or are still under construction are an important employment factor for the Schwedt region, for companies of all branches. The companies, which were separated in the course of restructuring, have settled on the enterprise´s area and serve as service companies and contractors for the region.
Internet: www.pck.de
Mineralölverbundleitung GmbH Schwedt
Mineral oil interconnection conduit GmbH Schwedt; elf oil Deutschland GmbH and PCK Raffinerie GmbH are the associate operators of mineral oil pipelines.
Internet: www.mvl-schwedt.de