Industrial Park Schwedt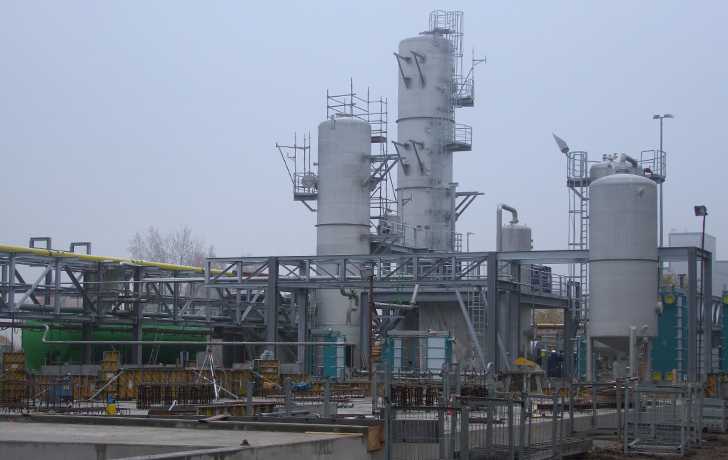 The refinery "PCK Raffinerie GmbH" plays an important role in Schwedt's economy. With its potential processing capacity of almost 11 million tonnes of petroleum per year, the firm is one of the largest refineries in Germany. In the last few years it has developed a high level of competence in the field of bio fuels. With 1,300 employees, the "PCK Raffinerie GmbH" is the largest employer in the region. So far about 70 firms working in related trades have established themselves on the approx. 1,000 hectares of the factory site.
Apart from the modern processing plants, the new power plant, railway sidings, loading devices, access to federal primary routes and waterways, and above all the availability of large spaces for further industrial settlements are great advantages of the location. And not only the usual media support is provided but also media typically required by chemical industrial parks.
These favourable location factors led to the creation of a new industrial park in Schwedt in 2004. An infrastructure association supports investors by providing media and establishing the necessary infrastructure.